Book Club
Our Book Club will meet on the third Wednesday of every month at 3:00 pm. The group will meet in the library's conference room.  The group will be limited to 10 participants.  Please contact the library in advance if you are interested in joining the group discussion.  Copies of the book selected will be provided for you.
April 20, 2022 at 3:00 pm, The Murder of Roger Ackroyd: A Hercule Poirot Mystery by Agatha Christie, Copyright 1926.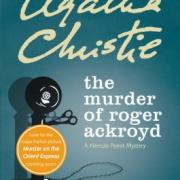 Ancestry Library
Ancestry Library delivers billions of records in census data, vital records, directories, and more. 
Access from your personal computer has suspended.  Access is available on the library computers